Happy U.S.A. Thanksgiving! This post will not be about U.S.A. Thanksgiving.
1. What is your favorite drink called? What are the ingredients in it?
Guinness. According to The Simpsons, the ingredients are bog water and chocolate syrup.

2. How old were you when you first got drunk?
Eighteen. It was 1995, and I was a college freshman at St. Mary's College of Notre Dame, Indiana. Some girls from my dorm and I were drinking Bud Light out of a keg at Turtle Creek Apartments, right next to the University of Notre Dame campus.

3. Name an embarrassing moment about you or your friends that occurred while drinking.
Not that same night, but a couple of years later when I'd had several screwdrivers, my friend Alissa's non-drinking roommate decided we all needed to go to Barnes & Noble and then Meijer (that's like a Wal-Mart for all you non-Midwesterners). In the parking lot, we saw some of the Notre Dame basketball players, and I yelled some rather crude thing about needing a stepladder to perform certain acts. Inside the Barnes & Noble, I was getting into too many things, so the sober girl forced me to sit in a chair. By the time we got to the Meijer, I got very, very sick in the bathroom.

4. What is your favorite party drinking game?
Rock Band.

5. Are you a happy drunk? Sad drunk? Sleepy drunk? Paranoid drunk? or other?
Sleepy drunk, mostly. I also sing karaoke better when I'm drunk. My standard song is "Lover Please" in the style of Melissa Etheridge.

6. Are you a hard drinker (straight liquor, shots, etc.)? Fruity drinker (daiquiris, mixers, etc)? not a drinker at all? or Other?
I'm mostly a beer drinker. If it were up to me, it would probably be mostly Guinness, but Guinness is both expensive and high in calories. I'm happy with a Select 55.
I like some variety, though. Occasionally I'll want a shot of straight Jameson, scotch with a splash of water, a tequila shot, a margarita or a fancy martini. The fancy-schmancy bar in my downtown was advertising salted caramel martinis last night - I didn't drink one, but they sounded good. (Instead I had a Rolling Rock at my regular pub.) I like sake - actually, I like pretty much everything except gin.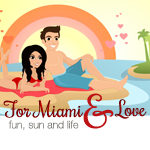 Hey, I made a video this week. I mashed up the Flo Rida song "Whistle" with book covers of James Jones' Whistle. Flo Rida and James Jones are both about equally orally fixated, so it totally works.
Erin, are you still obsessed with James Jones' War Trilogy, even after you finished reading the His Dark Materials trilogy and all those other books? Um, yes. You know what's not helping?
The fictional video game villain Wreck-It Ralph is voiced by John C. Reilly. John C. Reilly is John Storm from The Thin Red Line (1998). John Storm is Maylon Stark in From Here to Eternity, and Johnny Strange in Whistle. Maylon Stark pissed me off with his ignorant Texan racism in FHTE, and Johnny Strange punched a woman in the face.
Stark/Storm/Strange is by far not my favorite character from the trilogy, but even he has his sympathetic moments. In the 1953 movie From Here to Eternity, Maylon Stark (Karen Holmes' previous illicit lover before she seduced Milt Warden) was played by classic TV Superman George Reeves, but I'll always think of Stark/Storm/Strange as John C. Reilly.